The Vassalboro Public Library is dedicated to being a hub of information and learning, and a provider of engaging and innovative programs and services for all ages.  The library is a 501(c)(3). We do receive a much needed yearly contribution from the Town which is allocated to staffing and service hours.  All other expenses are paid for by library funds, donations, and fundraising including: utilities, programs, book collections, software and equipment, and building maintenance.  Please consider supporting the library through a monetary donation.  Your support will directly help the library maintain its services for the community. Thank you.
Other Ways to Support Us
There are many ways you can help us and support your community library!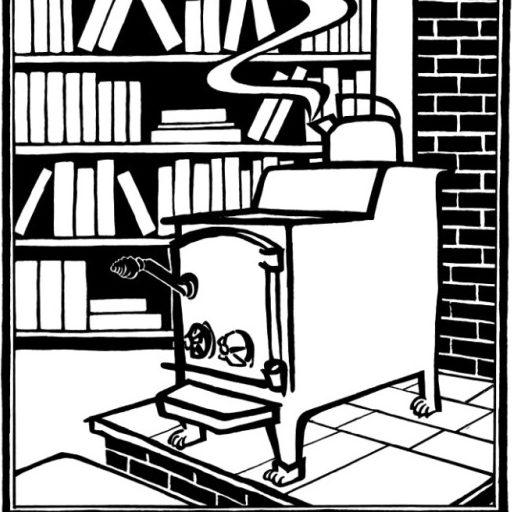 Join our Library Association
$15.00 Individual, $25.00 for a family. You will be a full voting member at our Annual Meeting in spring. Dues are tax-deductible.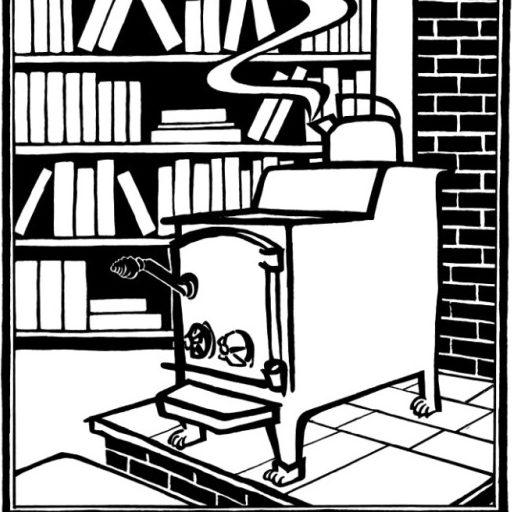 Become a Volunteer
We can always use helpful volunteers who can commit to a modest schedule of an hour or more a week. Help us shelve books, create kids crafts, or support a program. Whatever service you can offer we do appreciate!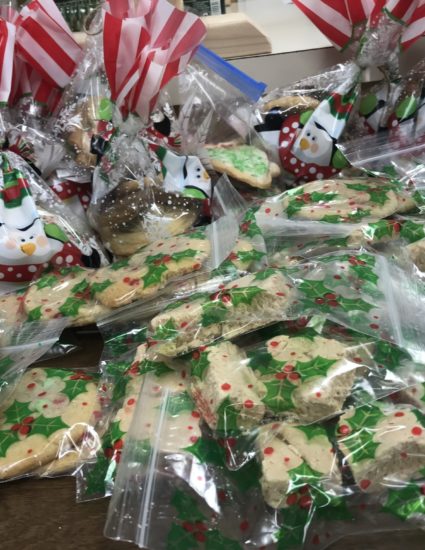 Volunteer at our annual Book & Bake Sale
We need book movers, bakers, and volunteers during the book and bake-sale. We appreciate any help the weekend after Labor Day for our September book and bake sale. We also hold a book sale in early June!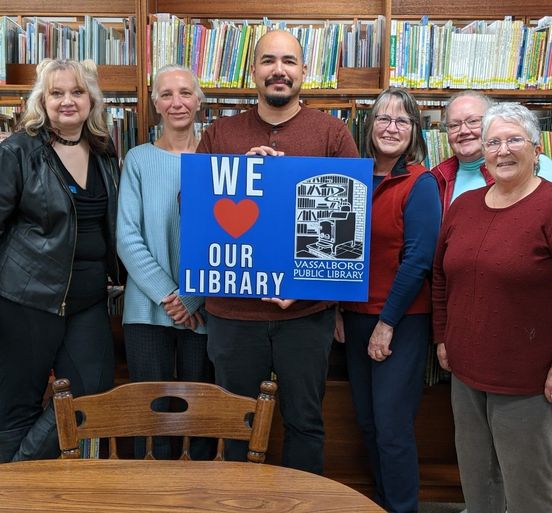 Join our Library Board
We are looking for diligent community members to help carry our library into the future! Board members meet once a month to discuss key policies, help implement new and existing strategies, and support the library director and staff. Reach out if you are interested in joining the Trustees!
Library Swag
Show your support for the library with some swag!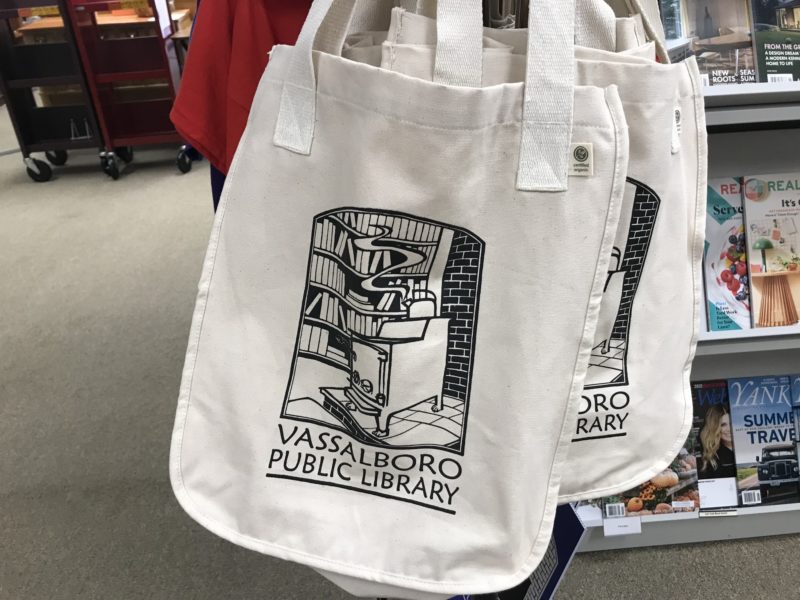 Tote Bag – $20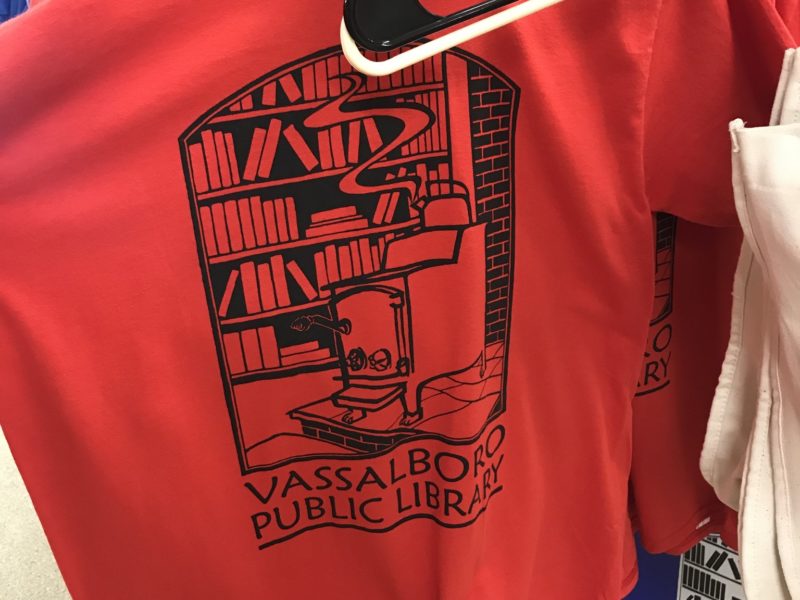 T-Shirt – $12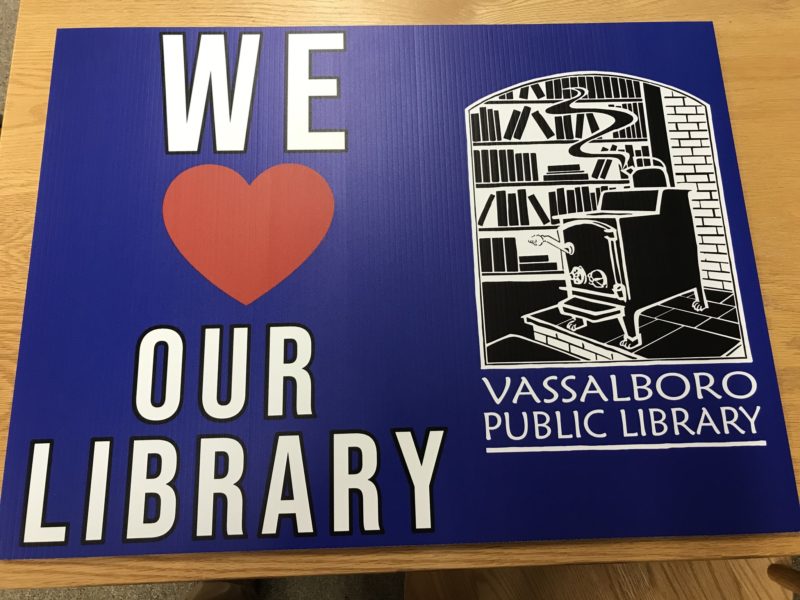 Yard Sign – $10
The Vassalboro Public Library is a non-profit organization under Internal Revenue Code Section 501(c)(3). Your donation may be tax deductible. For your benefit and as required by law, we state that the Vassalboro Public Library did not provide any goods or services in consideration, in whole or in part, for this contribution.