The mission of the Vassalboro Public Library is to provide a welcoming environment to all community members and visitors, and support youth and community development through yearly programs. We encourage reading for enjoyment, information literacy, community interaction, and lifelong learning.
The library staff and trustees support the freedom to access books and information in order to learn and discover at all stages of life.
The library is for community use. Please reach out with ideas and support for the library or to sponsor a program.
Library Trustees
Elizabeth McMahon
President
Susan Taylor
Vice President
Our Staff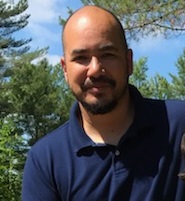 Brian Stanley
Library Director
Brian grew up in Augusta and Chicago and after graduating traveled all over the United States and the world including: Central America, Mexico, India, Jordan, Israel and Palestine.  During this time he graduated from the College of Santa Fe in New Mexico.  He worked for the Buffalo and Erie County Library system for 3 years as a technical services clerk and in circulation.  After his daughter was born he returned to Maine and the first library job he received was as the Assistant Librarian in Vassalboro.  After a year and half he was promoted to Library Director in May of 2019.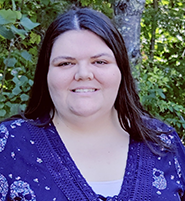 Marisha Bernard
Assistant Librarian
Marisha grew up in central New York and moved to Maine in 2018. She lives here with her husband, cats, Owl and Edgar Allan Poe, and dog, Athena. She graduated from the University of Maine at Augusta with a bachelor's degree in Information and Library Science in December 2021. Her hobbies include crafting and curling up with a good book.